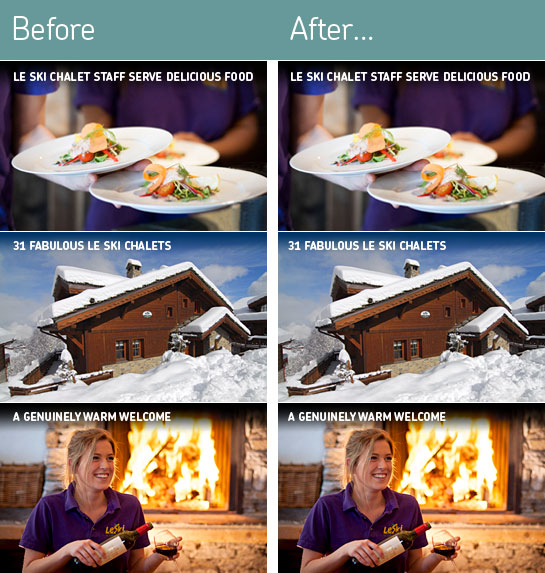 We're sure you will all have your own opinions on what just happened… but we just wanted to let you know that it will make no difference whatsoever to the quality and delivery of your Le Ski chalet holiday. As far as we're concerned, normal service has already been resumed.


With Sterling weakening against the Euro, the value of a catered chalet holiday becomes even more obvious as you pay for most of your holiday expenses in advance in Pounds. Catered chalets have just become even better value.

You can make huge savings by booking your Le Ski holiday before midnight on 31st July. Free ski passes at Christmas and in January will save you up to 290 Euros per person! Free créche places are worth £280 per child and free group places could save you group up to £1805.